Warrior mini 2
i3T Carbon Fiber
i3T EOS
imini 2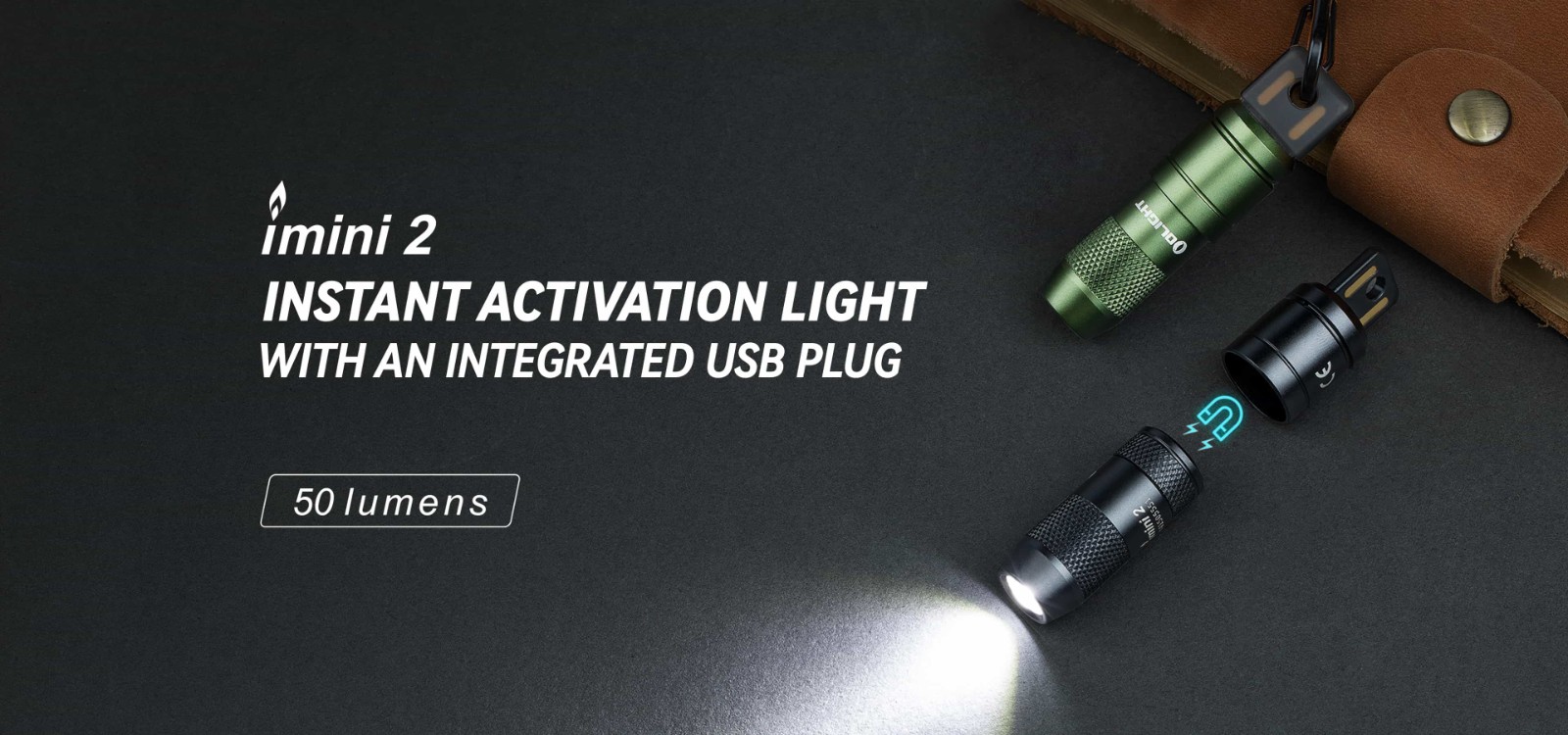 i1R 2
i3E
Olight Certification
FAQ
Q1: Will the Warrior Mini 2 work also with standard 18650 cells or are customized Olight cells required for it to work?
A1: It is recommended that customers use the 18650 customized battery to maximize the performance of the product and avoid damage to the product.
Q2: Are any of the red/green filters and pressure switches compatible with the Olight warrior mini 2?
A2: Olight doesn't have filters and pressure switches for WM2. If you have any suggestions, please contact us: cs@olightstore.com
Q3: What about the flashlight in use?
A3: EDC & tactical use. Warrior mini 2 has a strobe mode, tactical tail switch and Carabiner-Style Ring accessory. With the reversible clip and side switch, it can also be a superior pocket led flashlight in daily life.
Max. Performance (Lumens)
1750
Max. Runtime (Hours)
45 days
Charge Type
MCC3 Magnetic Charging Cable
Compatible Batteries
Customized 3500mAh 3.6V 18650 Rechargeable Lithium Battery
Light Form
Compact/tight focused hotspot. Ultimate beam distance
Light Source
Smooth reflector (central area and flood area)
Form/Size Factor
Medium size (Deodorant Spray / Coke Can)
Series
Series M (Tactical)
LEVEL 1 (Lumens)
1750~500~200 lumens
Run-time LEVEL 1
4+206+40 minutes
LEVEL 2 (Lumens)
500~200 lumens
Run-time LEVEL 2
218+55 minutes
LEVEL 3 (Lumens)
120 lumens
Run-time LEVEL 3
19 hours
LEVEL 4 (Lumens)
15 lumens
Run-time LEVEL 4
164 hours
TECHNICAL CHARACTERISTICS
Weight (g / oz)
122g / 4.30oz
Length (mm / in)
118.0 / 4.65
Body Diameter (mm / in)
23.0 / 0.91
Head Diameter (mm / in)
25.0 / 0.98
Use
tactical, search and rescue, law enforcement, etc.
●
Warrior mini 2 Black×1+imini 2 Black×1
●
Warrior mini 2 Desert Tan×1+ i1R 2 Desert Tan×1
●
Warrior mini 2 Desert Camouflage×1+Free i3E Antique Bronze×1
●
Warrior mini 2 Black ×1+ i3T Carbon Fiber×1
●
Warrior mini 2 Desert Tan×1 + i3T Desert Tan×1
Chronological Order
|
Default Sort Order