Wireless to the fullest
Never worry about charging problems again! We have launched the Baton 3 Premium Edition. And the first portable wireless charger experience is just as amazing whether you're using it everywhere! Charge wirelessly and Use tirelessly!
New features you should know
A Customized Power Bank for Baton3
Tailor-made for the Baton 3 and S1R Baton Ⅱ. It takes in power via the popular Type-C port and pumps out power via a magnetic port, making charging a breeze.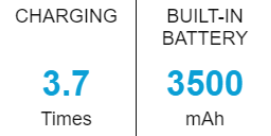 Wireless Charging on The Go
Small, portable and wireless, the charge works well while put in your backpack or pocket.